Different Types of Inkjet Printers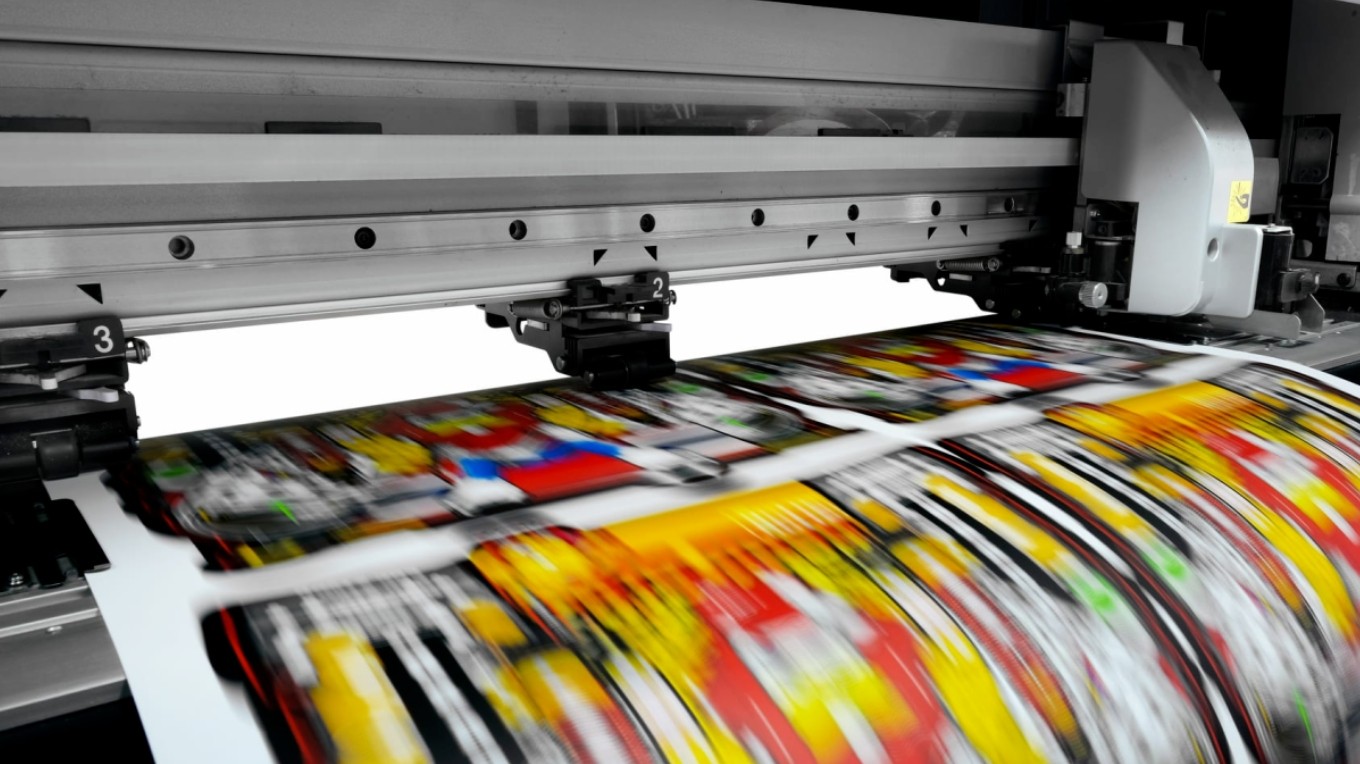 Getting started in the printing industry can be intimidating. Which inkjet printer should you buy? What media should you use in your printer? Not all inkjet printers are created equal, and choosing the right one for you is just the beginning. Understanding the different ink sets and the applications of each type is critical. Each set of inks has its own strengths and advantages. There are six main ink sets used in wide-format printing today.
Aqueous (Dyes and Pigments)
Water-based inks are made from colored powders such as pigments or dyes. Water-based inks are ideal for interior applications because they retain their color without being exposed to excessive UV rays or water. They are also safer to use because they do not contain any of the solvents commonly used in other types of inks. Water-based printers are suitable for the following applications:
Fine art printing
Photography
Color proofing
POP/indoor signage
Solvent
Solvent ink is an oil-based solution containing pigments and resins. When the solvent evaporates (usually using a heater on the printer), the pigment is left behind. Due to the high volatile organic compound (VOC) content of solvent inks, it is important to maintain proper ventilation in the printing room. Also, it is recommended to let the printed-out gas before lamination. Solvent inks last up to five years, making them an excellent solution for long-term outdoor graphics. Below are some common solvent applications:
POP/Banner (indoor and outdoor)
Lightbox (backlight)
Textiles
Car stickers
Eco-solvent inks are derived from ether extracts of refined mineral oils and are relatively low in VOC, so venting is not always required. Eco-solvent inks also use heat to evaporate the solvent and cure the ink. Media may take approximately 24 hours to vent after printing. It can take about two to three years for eco-solvent inks to start fading. Below is a list of the most common applications for eco-solvent inks:
POP/Banner (indoor and outdoor)
Lightbox (backlight)
Trade show graphics
Car stickers
Latex
Latex is a water-based ink that contains pigments and uses water-dispersed polymers. These printers usually have a drying unit that allows the ink to evaporate the latex polymer, leaving a continuous layer of latex protecting the pigments on the surface. There are some environmental advantages; the ink is not as corrosive as solvents or eco-solvents, and no printing gases are required prior to lamination. Latex is great for both indoor and outdoor printing applications, and we've listed the most common below:
POP/Banner (indoor and outdoor)
Lightbox (Backlight)
Textiles
Car stickers
UV
UV-curable inks adhere to a variety of non-coated substrates (porous and non-porous). It consists of colored pigments mixed into a synthetic resin containing a photoinitiator. UV exposure can cause the compound to harden and dry out the ink. Using UV on materials that will stretch is not recommended as most UV inks will crack. UV-curable inks are ideal because they cure instantly and can be printed on virtually any substrate. Below are some common examples:
POP/Banner (indoor and outdoor)
Lightbox (Backlight)
Textiles
Rigid boards: glass, metal, wood, etc.
Dye Sublimation
Dye Sublimation (or Dye-sub) is a fast-growing market! This ink type adheres to materials such as fabric, paper, and plastic. Dye-sub uses heat to transfer the dye into the substrate rather than onto the substrate surface. When using dye-sub on the fabric it is important to understand the different types of dispersed inks, there are low-energy and high-energy. Low energy is usually printed on paper and then transferred to polyester with heat. High energy is printed directly on polyester and cured using a transfer printer or an oven. Below is a list of common applications:
POP/Banner (indoor and outdoor)
Lightbox (backlight)
Textiles
Interior decoration
Fashion
Purchasing a wide-format printer is a major investment. When deciding which printer to buy, the most important aspect as a buyer is determining which ink combination best suits your needs. Do your research! Don't hesitate to ask questions! If you still have questions or have already decided which inkjet printer to buy, welcome to
contact us
.
FCOLOR is a professional
custom inkjet printer manufacturer
. We focus on the production and sales of inkjet printer consumables and have nearly 10 years of experience in the inkjet industry. Fcolor brand products are deeply loved and recognized by overseas customers. Products include DTF printers and inks, dye inks, pigment inks, sublimation inks, eco-solvent inks, film inks, ink cartridges, inkjet printers, PVC/ID cards, card printers, label printers; sublimation/digital printing equipment and consumables; also Provide customized solutions for customers.