Other Uses for ID Card Printers
ID Card Printers Printers have a wide range of printing and data capabilities, and it can sometimes be hard to know what an ID card printer can actually do. You know it can print IDs, but what else do you need to know it can do? Read on to learn more.
Membership Card
Almost everyone belongs to some kind of membership club at the local gym, grocery store, art or children's museum, zoo, golf course, or other organization. If your business has a loyalty program, why not save money and print your loyalty cards in-house? It's as easy as deciding what features your card needs to have, designing it, and printing it.
ID card printers offer additional benefits for loyalty cards due to the ability to print barcodes, QR codes, or magnetic stripes. Each of these ID card features is easy to scan or swipe, making them ideal for tracking attendance, purchasing history, and allowing special access to amenities.
Rewards and Loyalty Cards
Rewards and loyalty cards are a great investment for grocery stores, coffee shops, boutiques, department stores, restaurants, gyms, and more! But did you know your
ID card printer
can print too?
The software used to program ID cards can also program rewards and loyalty cards to accumulate points each time a customer visits or makes a purchase at your establishment.
Together with the appropriate software, cards with barcodes, QR codes, or magnetic stripes can track customer information—the products they buy most often, their average spend, discounts that drive them to purchase, etc.—and company information—products Most purchased, popular brands, and more.
Event Pass
Great for concerts, clubs, festivals, sporting events, meetings, conventions, and more, event passes are made for presentation. Backstage and VIP passes are especially a status symbol and a way for patrons to express their pride in having first-class privileges.
Using programming plastic cards as event passes is a great way to keep track of attendee numbers, keep track of event staff, grant access to normally off-limits areas, and more.
Plus, they're often kept as keepsakes after the event and last longer than paper or digital alternatives, better promoting your company.
Business Card
Make a better impression on your prospects and customers by using plastic cards as business cards. They are more durable and longer lasting than traditional paper cards, even if you use thicker paper-like card stock.
Plastic cards are unique, memorable, and easy to keep. And, like traditional ID cards, you have full control over the design as well as how often and how many you print - perfect for last-minute printing before an event or business trip!
Gift Card
Gift cards are truly the perfect gift, allowing the recipient to choose the exact gift they want. If your organization offers gift cards, printing your own gift cards in-house is a cost-effective and smart option. Just print with a magnetic stripe and make sure you have compatible software to program the card in dollars or credits.
What makes ID card printers great for gift cards is that when they are printed on plastic cards, they are very difficult to reproduce. While paper certificates can be easily duplicated and reprinted, plastic cards are uniquely coded to prevent fraud.
The above introduces some different uses of ID card printers, if you want to order ID card printers, please
contact us
.
FCOLOR is a professional
custom inkjet printer and ink manufacturer
with 12 years of experience. Our products include card printers, DTF printers, inkjet printers, PVC/ID cards, label printers; dye sublimation/digital printing equipment and consumables, dye inks, pigment inks, sublimation inks, film inks, DTF printer inks and ink cartridges. We also provide customized solutions for our customers.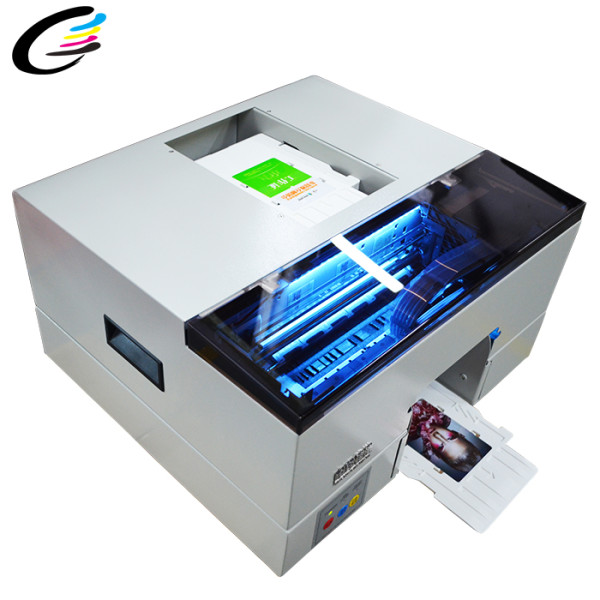 5760*1440DPI 50-60pieces ID CD DVD attendend printing /100-120pieces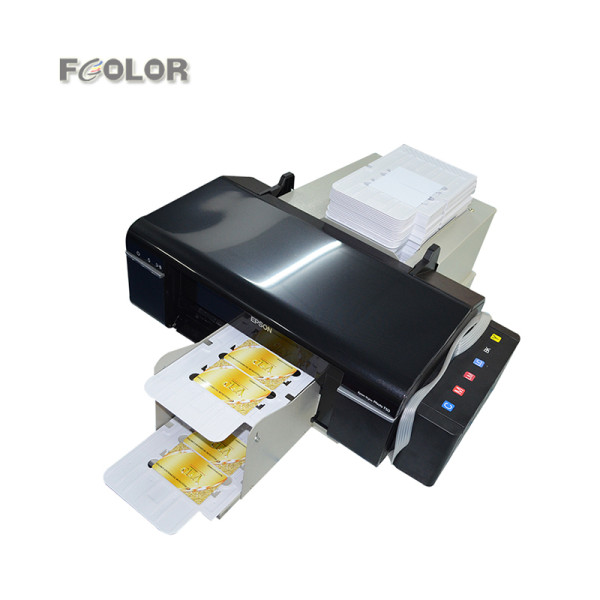 Print Dimension:86x54mm, 70x100mm, 80x110mm, 102x145mm blank card