wholesale Universal Brillant Pigment Ink 1000ml for Photo Printer | Ink manufacturer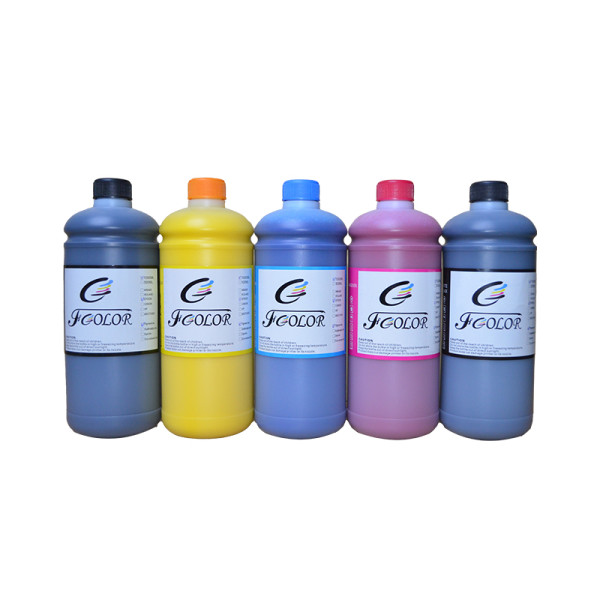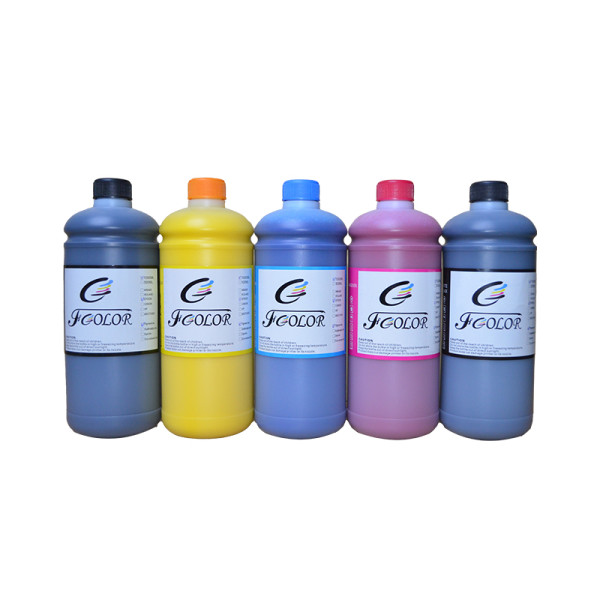 | | |
| --- | --- |
| Categories | Pigment Ink |
| Brand | Fcolor Printer Supplies Wholesale Manufacturer |
| Model | Pigment Ink |
| Features | Vivid color, brillant, Waterproof, excellent fluen |
| Shelf life | 18 months |
| Quality | standard which is +/-0.03% from OEM ink |
| Ink type | Photo Pigment ink |
| Applicable Model | L805 L810 L1800 L1300 L1800 L220 T50 T60 1390 1400 |
| Terms of Payment | Western Union, T/T, Paypal |
| Update Time | Dec 8,2023 |
wholesale Universal Brillant Pigment Ink 1000ml for Photo Printer | Ink manufacturer
| | |
| --- | --- |
| Product Name | Pigment Ink |
| Brand | Fcolor |
| Article Number | PG2019 |
| Shelf life | 12 Months |
| Capacity | 1000ML |
| Size | 8.2CM*23.5CM |
| structure | molecular clusters |
| Production Process | physical grinding |
| raw material | Mineral raw materials |
| Weather resistance | 10-50 years |
| Color | magenta | yellow | cyan | black | light magenta | light cyan |
| Applicable Models | Suitable for Epson wide format 4-color machine/6-color machine/7-color machine/8-color machine/9-color machine/11 color machine, etc. |
| Applicable Media | Professional image output, office printing, etc. |
| Packaging Specifications | 70ML | 100ML | 500ML | 1000ML | 5000ML |
| Customizable | Yes |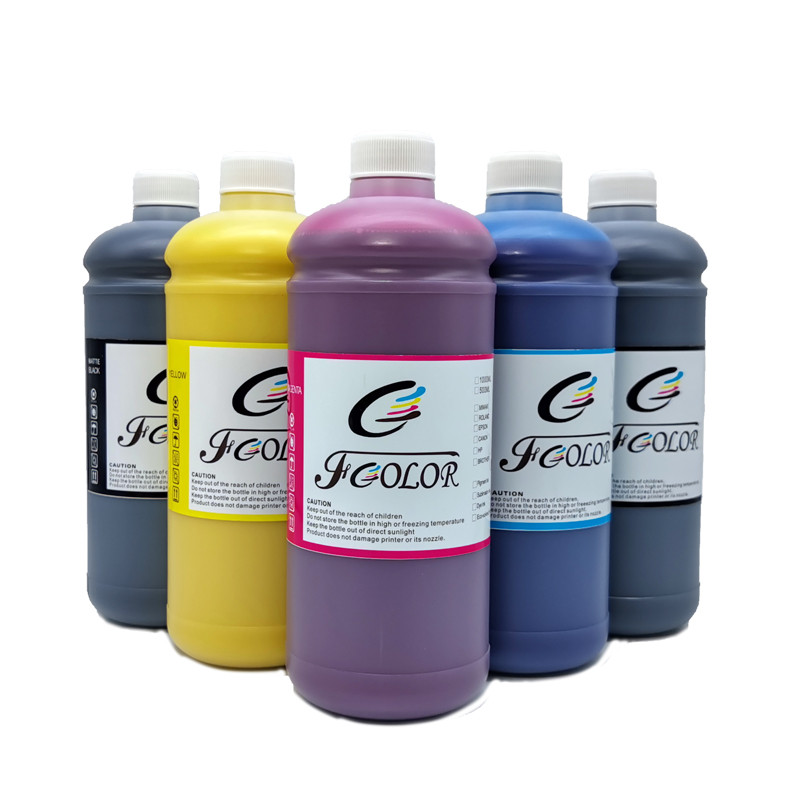 1.colorful:Using high-quality raw materials, fine particles, no trailing, restore natural picture effects, good details;
2.waterproof sunscreen:No fading, the outer layer of the colorant is wrapped with a high-quality resin layer, with good stability and good water resistance;
3.Quick drying and high fastness:Good adhesion, particularly fast drying; stable color performance and well-defined layers;
4.Green:Use environmentally friendly and non-polluting materials to protect your health, green products.
Will this ink clog the print head?

No! The ink imported from South Korea is recognized as a good ink by the majority of users!
It adopts the international advanced technology of high-end color paste and passes through a series of strict testing procedures before it can be circulated to the market. After passing the inspection, it will be used for you.
Please buy with confidence !

Do I need to dump the original ink before using this ink?

We recommend that you pour out the original ink.
Because after all, it is the ink of two manufacturers, the formula is different, the plug will not be blocked, but the color may be biased.
If you are really afraid of wasting ink, you can wait until the color is completely used up and add another color to avoid mixing the same color.
After all of our inks are replaced, the overall color is more vivid and accurate!

How to use this ink

If you are changing the ink of the same nature, the pigment ink was also used before.
Then you can directly add our ink to the continuous supply.
Try to pour the original ink as clean as possible, no need to clean the pipes, avoid cleaning, and protect the print head!
If you are changing inks of different properties, such as dyes for pigments, you need to clean the pipes in this case.
Because inks of different properties will react chemically when mixed together, it will cause plugging.
It is very simple to clean the pipeline. You can buy a bottle of cleaning solution and pour it into the continuous supply.
If you are worried that the nozzle will be damaged by cleaning, you can disassemble the ink sac from the print head, and use a syringe to pull out from the ink sac to protect the print head and clean the pipes.
After there is no residual ink in the pipe, install it, pour out the cleaning solution, add our ink, go on the machine for a big cleaning, and print a test page! If you don't know how to remove the ink bag, you can install it.
The continuous supply of cleaning fluid is directly placed on the machine for cleaning.
It is enough to clean it once or twice, and then replace it with ink and then clean it.
If the printed test page is broken, you can leave it for ten minutes, let the machine exhaust air by itself, protect the print head, and then do a small cleaning until the line is completely broken.

Please send your message to us