PRIVATE LABEL PRINTER INK CHINA MANUFACTURER
Fcolor Eco-Solvent Ink is a green and environmentally friendly solvent outdoor inkjet ink with high safety, low volatility, high flash point, wide color gamut, good weather resistance, and UV protection. In order to meet the needs of our customers and the market , At the same time, we developed eco-solvent pigment and dye ink. In addition to maintaining the high precision of water-based inks, these two inks overcome the harshness of water-based inks on the substrate and the inability of the produced pictures to be used outdoors. And can be applied to many uncoated substrates. We use imported raw materials from Germany, Japan, the United States, Taiwan, etc. to ensure the stability of the overall quality.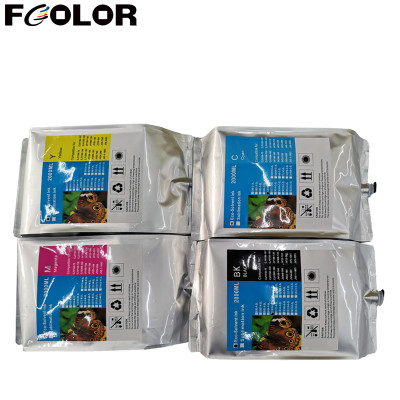 Eco-solvent ink suitable for printing on inkjet cloth, body stickers, self-adhesive paper, light box cloth, light film, etc.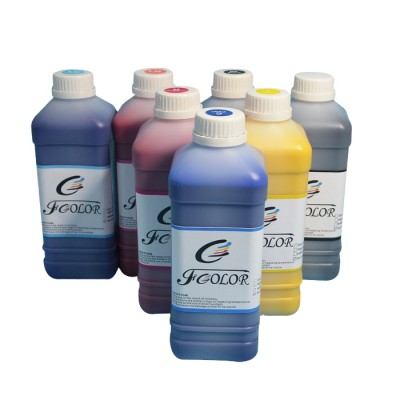 standard which is +/-0.03% from OEM ink,Printing Eco-solvent Ink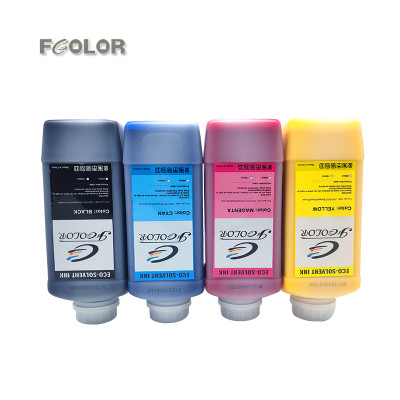 Outdoor Durable, Vivid Color, Fast Drying , Slightly Smell Eco Solvent Ink
We manufacture custom inkjet printers and inks with 12 years of experience.