Types of Printer Inks: Explained
Not all printers use the same ink. Inkjet printers and laser printers differ in that one uses liquid ink and the other uses toner. Also, not all inkjet printers are the same, as some inkjets use dye inks, and some use pigment inks. Knowing the advantages and disadvantages of a printer for printing can help you decide which printer is best for you. Let's take a look at the different types of printers and inks that are available:
Laser printers (using toner)
Laser printers are most commonly used in office applications because of their speed and cost-effectiveness, but are now also the first choice for home users because of their economy. This is especially true when you print a lot of black and white text documents. On average, you can expect your laser printer to print black and white text pages nearly twice as fast as comparable inkjet printers for half the cost per page.
Laser printers use what is known as toner, which is fused to the page by heat from the drum unit. For your standard office paper, laser printers produce sharper prints, in part because the toner doesn't wet the page with ink during the printing process. For smaller fonts, toner prints are sharper and don't run across the page. Color laser printers are good for graphics and medium-quality photos, but not for high-quality color images because the pattern of the toner head produces noticeable streaks.
Inkjet printers (using ink)
Inkjet printers are a popular solution for home printing due to their compact size and low cost. Due to the unique qualities of liquid printer inks, they are also the first choice for printing photos. There are two main types of inkjet inks:
1. Dye inks
are made from colorants dissolved in a liquid (usually water or glycol). This helps the dye flow easily from the printer head to the page (and dry quickly once it gets there). Most standard inkjet printers use dye-based inks as this is the cheaper type of ink. Dye-based inks are very clear for text and create rich, vibrant colors in your images. However, they are not waterproof and tend to fade within 5-25 years.
2. Pigment inks
are designed to create long-lasting photo-quality colors for professionals. Pigment ink sets generally have a wider range of shades than standard dye ink sets, in part because they are specialized for different kinds of paper. They give professional photographers more functionality to improve color depth, clarity, and tone by using different ink and paper combinations - although many manufacturers of ink and paper design their products with the expected combination in mind. High-end photo printers often have both matte blacks and glossy blacks to get the best results for each medium.
Finish
Ultimately, the ink you choose to get the most effective results from your printing will depend on your goals - but there is something for everyone on the market today. Once you've chosen the best printer and ink for you, choosing a paper that will make the most of that selection is the key to getting the most out of your printing. A little research can go a long way in getting good results and saving money in the long run. If you are looking for ink for inkjet printers, welcome to
contact us
.
FCOLOR is a professional
custom inkjet printer and ink manufacturer
. Fcolor brand products are deeply loved and recognized by overseas customers. Products include: dye-based inks, pigment inks, sublimation inks, eco-solvent inks, film inks, DTF printer inks, ink cartridges, inkjet printers, PVC/ID cards, card printers, label printers; sublimation/digital printing equipment and consumables; also Provide customers with customized solutions.
Bottle With Color box ,OEM Or As Your Request Is OK Universal Refill Ink, Universal Dye Ink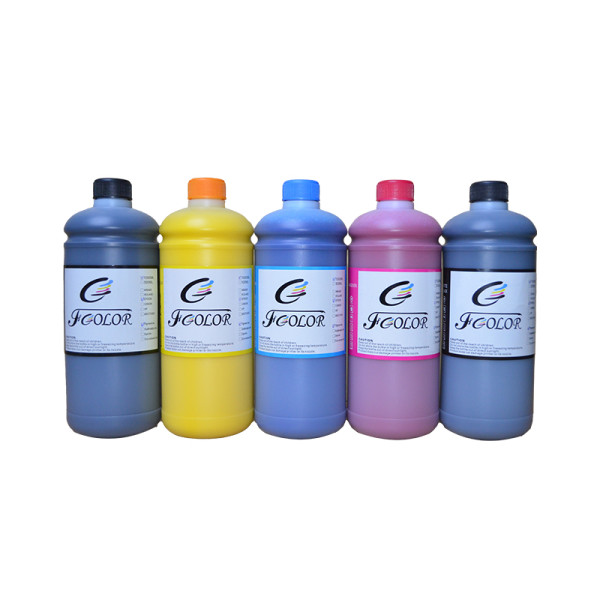 Perfect printing performance, Color vivid, Wide color gamut, closer to the kind;