PRIVATE LABEL PRINTER INK CHINA MANUFACTURER
Fcolor high-quality pigment ink, using raw materials imported from Germany, using advanced manufacturing technology, produced under strict quality standards, the pictures printed by the ink are vivid in color, and its effect is comparable to the original ink. Strong compatibility, good stability, smooth printing, and no clogging of the nozzle: the fcolor ink produced in the dust-free workshop is filtered through 3 levels, the small particles of dye are 0.5PL, and the small particles of pigment and sublimation are 1.5PL, which will not block The printer nozzle has been repeatedly tested and proved to have excellent chemical and physical stability, not easy to deteriorate, not easy to precipitate.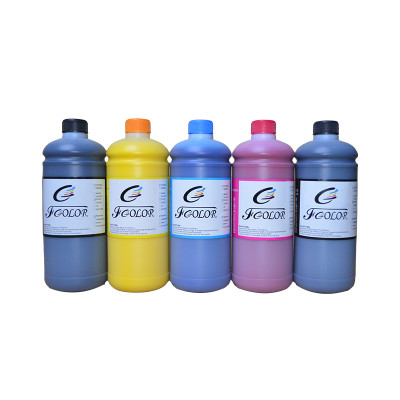 Perfect printing performance, Color vivid, Wide color gamut, closer to the kind;
We manufacture custom inkjet printers and inks with 12 years of experience.