Dye vs Pigment Inks - Comparison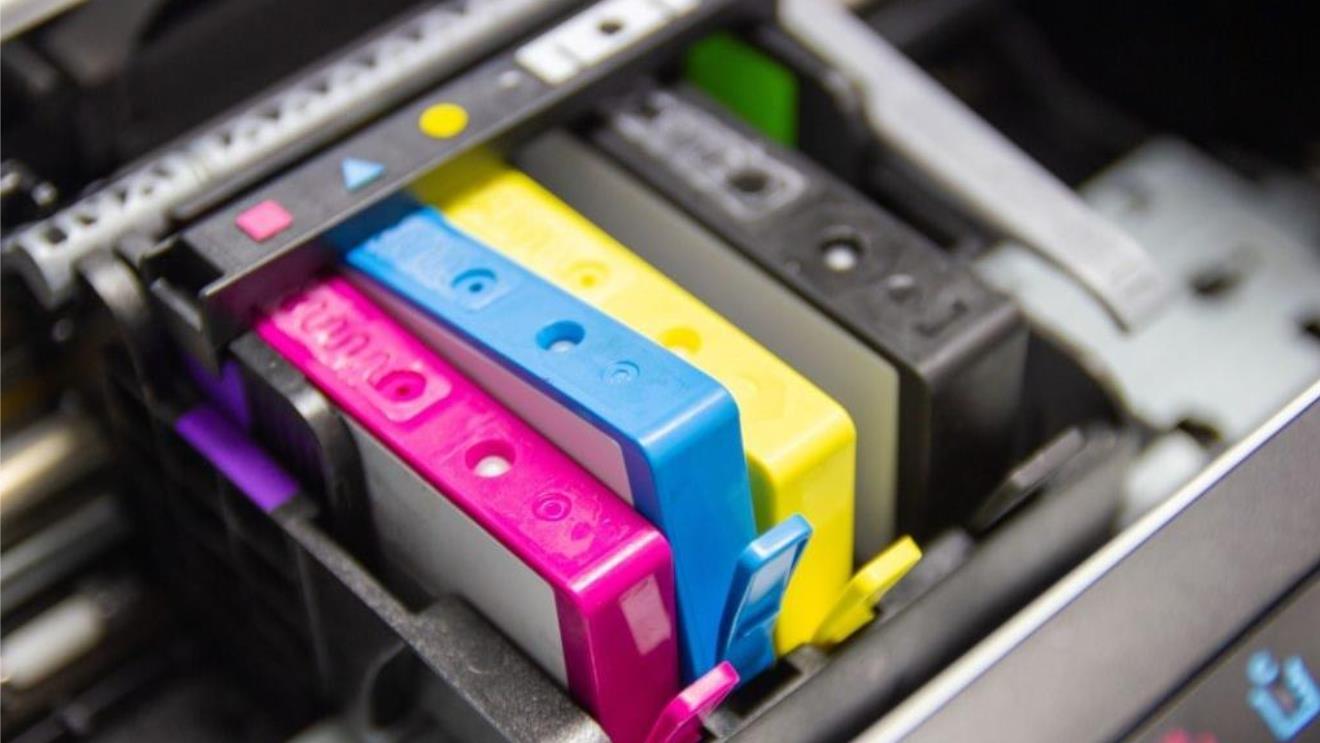 Some inkjet printers use dye-based inks, some use pigment-based inks, and some use both. With a label printer with both options, you have the opportunity to choose between dye inks and pigment inks.
Which ink is best for printing?
Dye inks use color substances dissolved in a liquid, while pigment inks use small color particles suspended in suspension. Water-soluble dyes can be thought of as sugar dissolved in water, while pigments can be thought of as sand mixed into water.
Dye inks offer a wider color space and produce brighter, more vibrant prints, but shed when in contact with water unless printed on specially coated label materials. The print is waterproof as long as the label doesn't rub against anything disturbing.
The initial print quality of dye inks and pigment inks is almost the same. Vitality and color reproduction both look very similar. It can be hard to tell the difference between dye and pigment inks when comparing quality rather than looking side by side.
All inks, whether dyes or pigments, begin to fade over time. Dye inks are generally recommended for indoor use, for products that run out in less than a year. Dye inks may begin to fade rapidly if exposed to direct sunlight or bright indoor lighting every day.
Pigment inks have excellent UV resistance, so choose when you need years of indoor use or up to two years of outdoor life without fading.
Dye inks provide softer colors that look brighter and more vibrant than pigment inks. Unless printed on specially coated label material, they may peel off on contact with water. The print is waterproof as long as the label doesn't rub against anything disturbing. When it comes to quality, generally dye inks win.
Pigment inks tend to be lighter in color than dyes, and they are more resistant to water while producing a more true-to-life black than dyes. Pigment inks retain their color, quality, and vibrancy better than dyes, especially when labels are exposed to UV light for months. When it comes to water resistance and long-life durability as well as color consistency, the winners are pigment inks.
Which ink should I choose?
Most customers do choose DTM print's color label printers because they get excellent color labels with dye inks and take into account the small limitations regarding water resistance and fading.
In more industrial applications, the need for long-lasting labels trumps the need for delicate labels, so pigment inks are preferred. You can choose according to your needs.
Will it affect label inventory?
DTM genuine certified label materials are designed to provide the best results with dye inks or pigment inks. Check out our label material sample book for more details and samples.
Store ink
If you switch to pigment inks, you may need to store dye inks that won't dry out. The best way to keep the printhead from drying out is to seal it in the usual kitchen plastic container.
Note: If you are switching to pigment inks, you must use a new printhead. Do not mix inks in the same printhead as this can cause a chemical reaction that can result in poor print quality, reduced water, and scratch resistance, and can clog or burn the print nozzles.
The above briefly introduces the difference between the two inks. If you want to buy inkjet printer ink, please
contact us
.
FCOLOR is a professional
custom inkjet printer and ink manufacturer
with 12 years of experience. Our products include: dye inks, pigment inks, sublimation inks, film inks, DTF printer inks, ink cartridges, inkjet printers, PVC/ID cards, card printers, label printers; dye-sublimation/digital printing equipment and consumables; also for Customers provide customized solutions.