All About Printer Inks: Everything You Need to Know
Printing ink
, we need it, we love it. But you have questions about printer ink. We've got all the answers about ink. Here's some basic information you need to know about printer inks!
A brief history of ink
The ink was created so that people could leave a record of his thoughts and ideas. Ink has come a long way compared to the soot patterns found on cave walls. Indians are known to have used ink made from charred bones, pitch, and tar in the 4th century BC. There is also evidence that ancient Chinese civilizations used ink dating back to 256 BC. These early Chinese inks were made with isinglass.
Today, carbon black is still used to produce many black inks. But the process is far from simple, and it's getting more and more complex all the time. Ink and toner cartridges are designed for each specific printer model. All of this helps answer our next tough question:
Why is printer ink so expensive?
Part of the reason is that the printer manufacturer can make up for some of the loss they suffered by selling you the printer in the first place. Printers are usually sold at or below cost, and the idea is that the manufacturer will make more money selling you ink or toner over the life of the printer. This is often the reason why printer prices are low while ink and toner prices remain high. Printer ink currently costs about $9,600 per gallon! The world consumes more than $20 billion in ink every year. Demand for ink and toner has been high.
How do printers use ink?
In the thermal inkjet process, the print cartridge consists of a series of tiny chambers, each containing a heating element. The electrical current heats the element, causing the ink to bubble inside the chamber. The increase in pressure pushes a drop of ink onto the paper. Inkjet printers typically require four separate ink cartridges to print: black, cyan, magenta, and yellow.
Some printers use piezoelectric material instead of heating elements. The electrical current changes the shape of the piezoelectric material, creating pressure pulses that force ink droplets out of the nozzle. Piezo inkjet can use a wider range of inks than thermal inkjet.
How printer ink is made?
Printer ink is made in a similar way to paint. Add the colored dye to the liquid base and mix well. The basic ingredient of printer ink is usually oil; linseed oil, soybean oil or petroleum distillate. Carbon black and varnish are mixed to make a basic black ink. Color inks are made from dyes/compounds like Peacock Blue, Yellow Lake, Diaryl Orange, and Phthalocyanine Green. Adjust shades of color by adding white pigments such as titanium dioxide.
Printer inks contain many additives to make them flow properly (dispersants) and stick to paper (resins). Other common printer ink ingredients include humectants to keep the ink fresh, defoamers to prevent unwanted air bubbles, and bactericides and bacteriostatic agents to prevent bacterial and fungal growth. Special ingredients give ink gloss, depth, heat resistance, or water resistance.
Different types of printer inks?
Standard desktop inkjet printers use inks made from a mixture of water, dyes or pigments, and additives. Water-based inks are used in thermal inkjet printers. Additives give the ink gloss and fade resistance and help it adhere to the paper.
Ink formulations vary by manufacturer, and even by model, except for inks formulated for thermal inkjet and piezo printers.
Most printer owners will find themselves replacing ink cartridges in four colors: blue (C), red (M), yellow (Y), and black (K). (Avoid printers with all-in-one tri-color cartridges. You waste ink when only one color runs out but the entire cartridge must be replaced.)
The above briefly introduces some knowledge about printer ink. If you want to buy a printer or printer ink, please
contact us
.
FCOLOR is a professional
custom inkjet printer and ink manufacturer
. Fcolor brand products are loved and recognized by overseas customers. Products include: dye base inks, pigment inks, sublimation inks, environmentally friendly solvent inks, film inks, DTF printer inks, ink cartridges, inkjet printers, PVC/ID cards, card printers, label printers; sublimation/digital printing equipment, and consumables; Customized solutions are also provided to customers.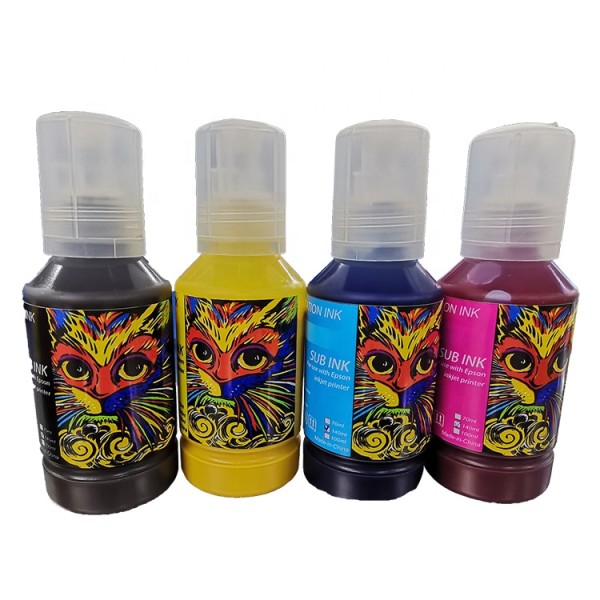 Great on a wide variety of hard surfaces with a sublimation-coating: coasters, jewelry, mugs, etc.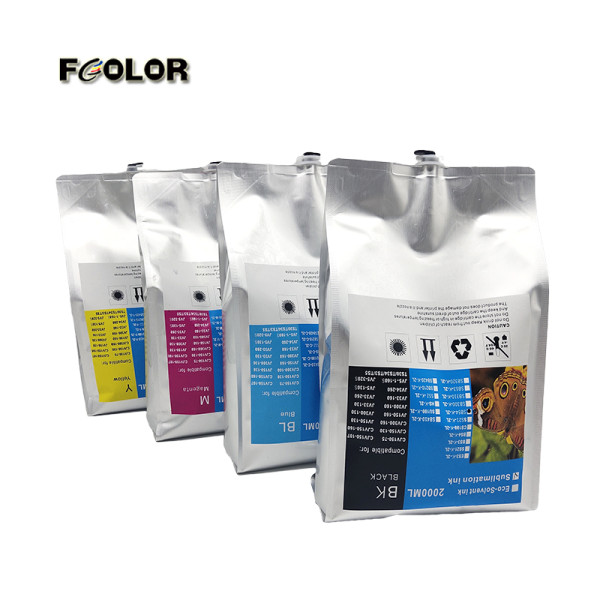 Compatible with the MBIS (Mimaki Bulk Ink System) on following Mimaki printers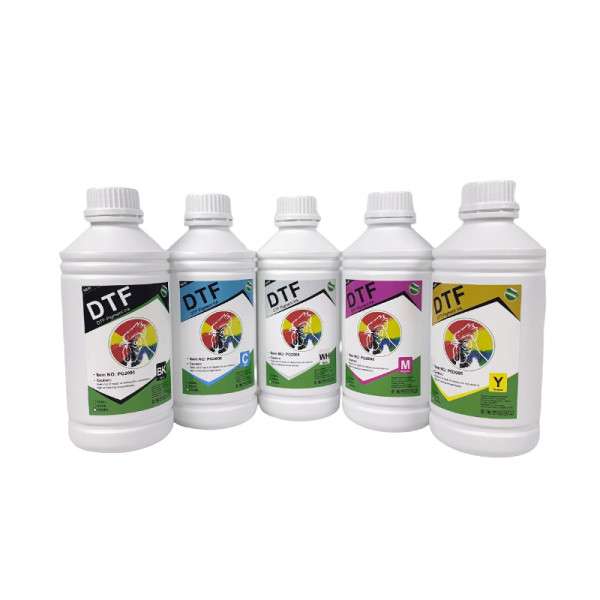 DTF Ink ( Heat Transfer Pigment Ink / PET Film Ink )