PRIVATE LABEL PRINTER INK CHINA MANUFACTURER
In view of the characteristics of large inkjet volume in screen printing plate-making patterns, long-term preservation of plate-making patterns, and need to be used repeatedly; Fcolor film ink has the characteristics of blocking ultraviolet light, high density, fine and smooth, opaque, no plugging, and has Very high OD value (blackness). The ink dots do not spread during long-term storage, and can be used repeatedly, saving the user's investment, and the adsorption is very good, suitable for all kinds of piezoelectric and thermal bubble inkjet machines. Special high-density black ink, suitable for inkjet plate making, printing film and direct inkjet screen making, inkjet plate making.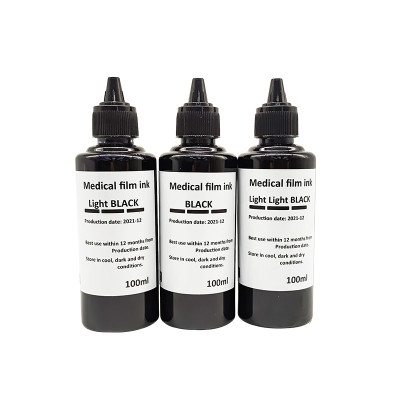 Water base formula,no toxicity,no chemical hazards,no environment pollution film ink
We manufacture custom inkjet printers and inks with 12 years of experience.