How to Choose an ID Card Printer?
With such a wide range of
ID card printers
on the market, evaluating options can become a daunting task. This guide will walk you through all the considerations and help you choose the best ID card printer for your organization.
Step 1: Determine your budget
When evaluating printers, it's helpful to have a budget range in advance, as your organization's budget can be the biggest limiting factor. Make sure you consider ongoing supply costs, including blank cards and printer ribbons.
Step 2: Print on one or both sides
If you need to print on both sides of the card, the duplexer will automatically flip and print on the back of the card. If you're not sure, consider a printer with a field-upgradable duplex module.
Step 3: Choose a printing method
Most ID card printers use dye-sublimation printing, while some more sophisticated models use reverse transfer printing to produce high-definition cards. Also, some printers have a monochrome rewritable mode.
Step 4: Capacity requirements
Knowing the estimated print volume is important when choosing the right printer. Organizations with medium to high volume print jobs may prefer to pre-purchase more expensive printers to save labor and supply costs over time.
Step 5: Lamination, visual security, and coding
Some ID card printers have special features that improve ID card durability and visual security, including lamination, holographic lamination, and Holokote watermarks. Encoding options are fairly standard across all ID card printers.
Step 6: Determine the connection type
Do you need to connect the printer to a single computer or network? A USB cable connects the printer to a computer and is standard on all ID printers. An Ethernet or Wi-Fi connection is required to connect to the network.
Step 7: Additional considerations
Before making your final choice, you may want to consider the size of your ID printer, the availability of field upgrades, or operating system compatibility. We recommend that you review the manufacturer's warranty to determine if you should purchase extended warranty coverage.
The above briefly introduces the steps of how to choose an ID card printer. If you want to buy or customize an ID card printer, please
contact us
.
FCOLOR is a
custom inkjet printer manufacturer
with more than ten years of experience. Fcolor brand products are loved and recognized by overseas customers. Products include: PVC/ID cards, card printers, dye base inks, pigment inks, sublimation inks, eco-solvent inks, film inks, DTF printer inks, ink cartridges, inkjet printers, label printers; dye-sublimation/digital printing equipment, and consumables; Customized solutions are also provided to customers.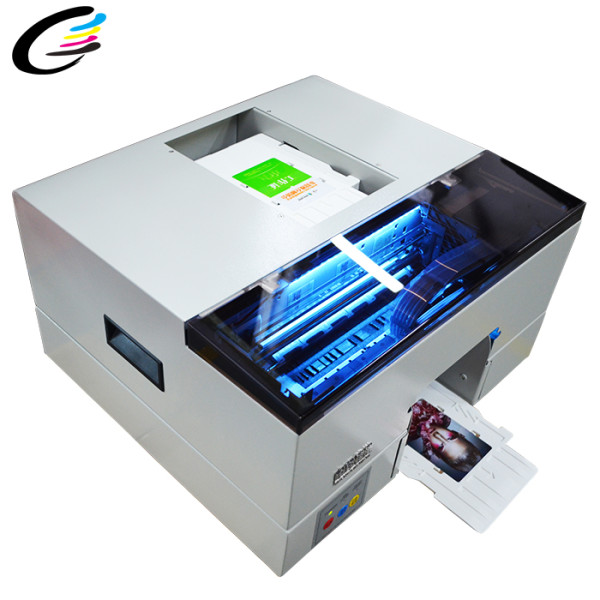 5760*1440DPI 50-60pieces ID CD DVD attendend printing /100-120pieces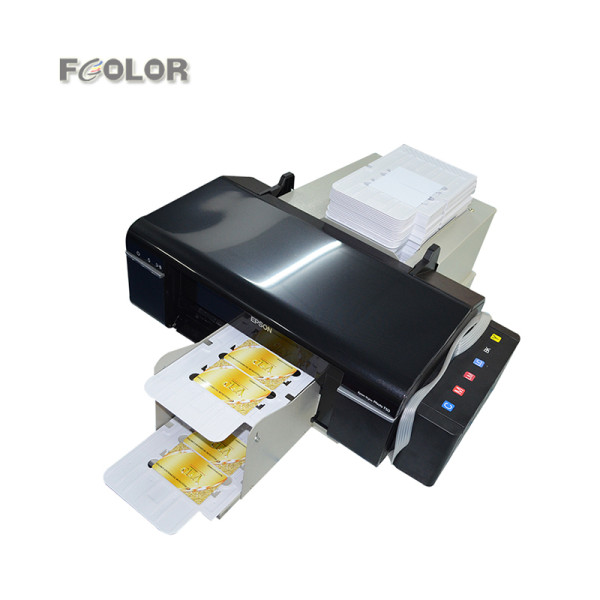 Print Dimension:86x54mm, 70x100mm, 80x110mm, 102x145mm blank card