What is an Eco-solvent Printer?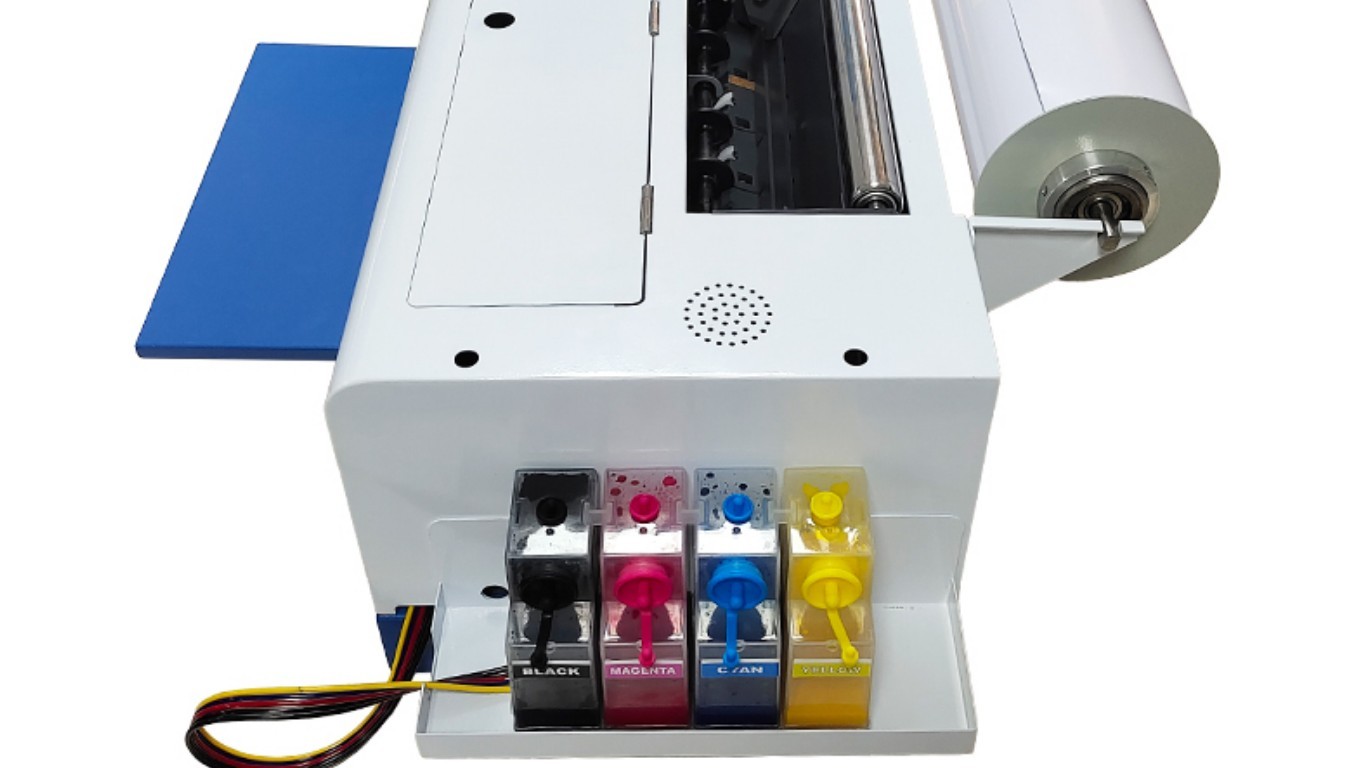 You may have heard the term "eco-solvent printing", but what is an eco-solvent printer? Simply put, it is a printer that produces high-quality images on a variety of substrates using environmentally friendly solvent inks.
In recent years,
eco-solvent printers
have become increasingly popular for business owners and graphic designers, and even for home use, as they are able to produce vibrant prints at a fraction of the cost and environmental impact of other printing methods. In this blog post, we will discuss some basic questions about eco-solvent printers.
What are the benefits of eco-solvent printing?
Eco-solvent printing is a type of digital printing that uses biodegradable solvents to print on a variety of different materials, providing excellent print quality while minimizing environmental impact.
One of the biggest advantages of eco-solvent printing is that it produces very little waste. The solvent used in eco-solvent printing evaporates completely, so there is no need to dispose of hazardous waste.
Unlike traditional solvent-based printing, which releases harmful VOCs (Volatile Organic Compounds) into the air, eco-solvent-based inks are safer and healthier for workers and the environment.
Eco-solvent printing is also more cost-effective and versatile than traditional printing methods because it uses less ink and requires less energy to dry. Additionally, eco-solvent printing is more durable and less fading, making it ideal for outdoor applications.
These types of printers generally require less energy to operate, further reducing their environmental footprint. While still relatively new, eco-solvent printing technology is rapidly gaining popularity due to its many advantages. With its combination of quality, safety and sustainability, eco-solvent printing is the ideal solution for a variety of printing needs.
Additionally, eco-solvent inks are made from renewable resources, so they have a lower carbon footprint than traditional petroleum-based inks. This makes eco-solvent printing an excellent choice for homes and businesses looking to reduce their environmental impact.
What materials can eco-solvent inks print on?
Eco-solvent inks are designed for use on a variety of surfaces, including banner materials, vinyl, window films, and more. They provide excellent adhesion to these surfaces and provide long-lasting prints.
Additionally, eco-solvent inks are UV resistant and can withstand exposure to sunlight and other harsh weather conditions. Therefore, they are ideal for outdoor applications.
Eco-solvent inks can also be printed on a variety of coated paper and cardboard. These include self-adhesive paper, synthetic paper, and pressure-sensitive films.
Eco-solvent inks offer excellent smudge and scratch resistance when printing on these materials. Additionally, they offer excellent color reproduction and density.
Eco-solvent printers are available in a variety of sizes and price points. Whether you need a small desktop printer for home use or a large format printer for business applications.
These printers are growing in popularity because they offer high-quality printing, low emissions, and easy recycling. These printers are designed to use less solvent and ink in the printing process, which makes them ideal eco-friendly printers.
Eco-solvent printers can be used for a variety of applications, including sign printing, vehicle graphics, and murals. If you are looking for an eco-friendly large format printer that delivers stunning print results with a low environmental impact, then an eco-solvent printer could be the perfect choice for you.
There are many different eco-solvent printer brands on the market today. While it's important to do your research before buying, there may be an eco-solvent printer that will meet your needs. If you are planning to buy an environmentally friendly solvent printer, please
contact us
.
Fullcolor is a professional
custom inkjet printer manufacturer
. We specialize in the production and sales of inkjet printer consumables and have nearly 10 years of experience in the inkjet industry. Fcolor brand products are deeply loved and recognized by overseas customers.