Why Sublimation Printing Technology Is Increasingly Important?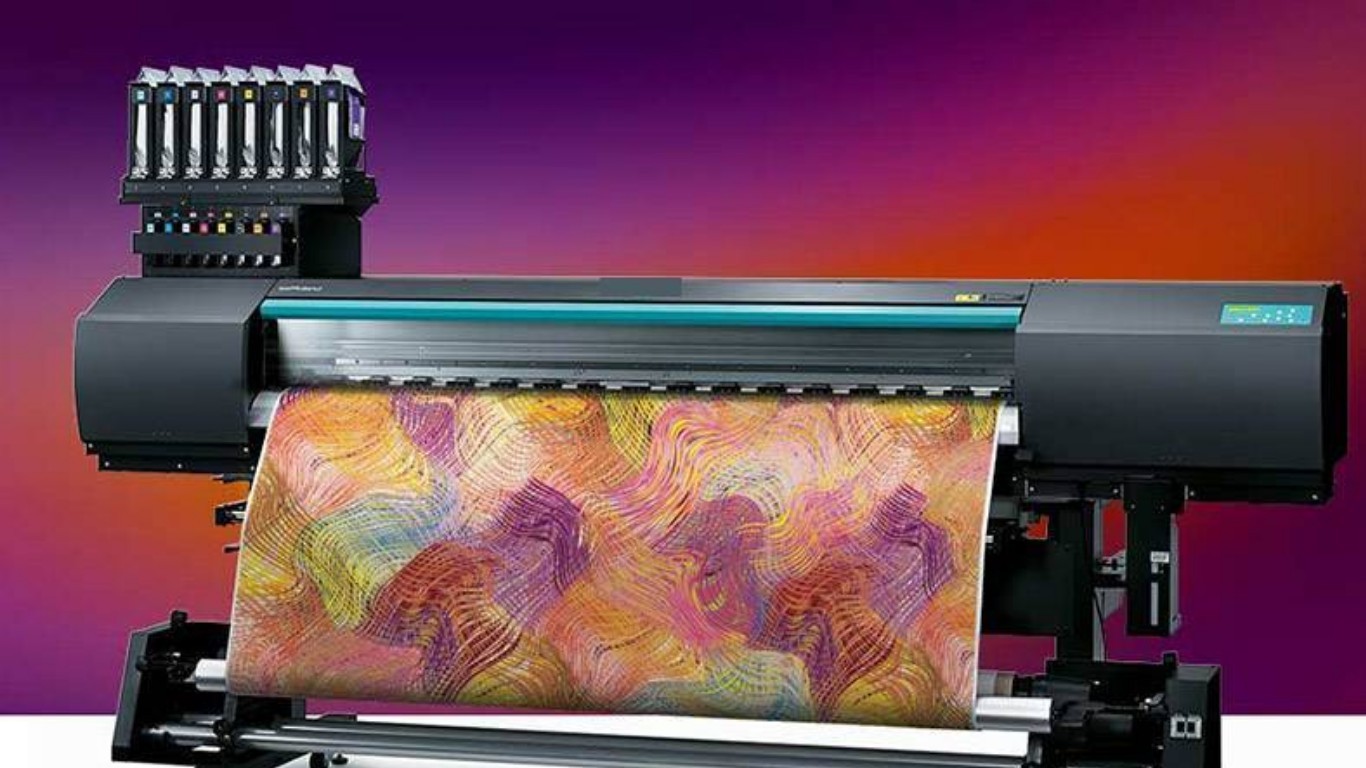 Sublimation printing continues to create new and exciting opportunities for textile manufacturers. As the industry evolves, cutting-edge printing technologies keep pace with changing printing requirements. Here are the reasons why sublimation printing technology is increasingly important, we must pay close attention to the technology to understand the future of dye-sublimation printing.
More industrial and high-speed printer requirements
The market demand for high-tech printers is increasing. Over the past five years, in response to growing demand, digital printer manufacturers have begun producing high-speed, industrial, and high-volume systems. More compact designs, better printheads, and other printer components are being produced.
Newer printheads in particular offer faster print speeds and automatic circulation systems and reduce printhead nozzle clogging, one of the most common causes of downtime. All these changes will also affect the ink and paper needs of dye-sublimation users. Therefore, there is a need for dye-sublimation inks for better transfer papers with faster print speeds and high-quality prints, as well as better transfer papers that work perfectly in high-speed mode.
Capital expenditure and consumption costs
Entry-level dye-sublimation printers and industrial-grade wide-format printers are available at very reasonable prices for those who want to start a small print service business and run large-scale textile printing.
For those who will be manufacturing at the industrial level, capex is not the most important criterion in a buying decision. What matters here is the consumption or running cost of the sublimation. Therefore, the cost of sublimation ink and transfer paper becomes an important part of the total cost.
The key requirement of the market is to obtain the most reliable prints with the highest quality and efficiency, which makes sublimation inks and transfer papers even more important in this regard.
The printer software must set ink consumption at optimal levels and reduce unnecessary ink consumption. Also, another factor that reduces ink consumption is the quality of the transfer paper used in sublimation printing. In cases where coated paper is preferred, the ink should be transferred to the fabric at the highest possible speed to provide maximum productivity and efficiency.
Complex workflows and more useful software requirements
Software is another key component that has a huge impact on a paint manufacturer's workflow, so print manufacturers need more innovative software. Thanks to practical software, the capacity of a dye-sublimation printer can be increased, and the printer can use ink and materials efficiently, thereby reducing consumption costs.
High-quality polyester fabric
It is known that sublimation printing only bonds to polyester (at least 60% polyester). In the past, pure cotton fabrics were considered the only healthy choice, and today's polyester fabrics are more healthy and practical. So when we see changing trends and new developments in sublimation printing, we find new polyester fabrics that are more stretchy and have better moisture-wicking and antibacterial properties.
For example, some polyester fabrics are flame retardants. For this reason, this polyester fabric is widely used in automotive interiors as well as interior fabrics. In recent years, polyester fabrics for sportswear have also been developing. As an example, we see a shiny finish on sublimated sweatshirts, a special stretch polyester fabric designed for sweatpants and yoga pants.
Change end-user profile
The main sublimation printing field used by users is the apparel industry, accounting for 77.8% (according to the 2021 forecast), followed by visual communication products with 10.7%, home textiles with 8.7%, and technical textiles with 5.7%. As shown in the list, apparel, Sportswear, fashion, and other apparel products account for the majority of the sublimation printing market value.
Online shopping, also known as e-commerce, has become a rising trend in the apparel industry, and consumers' shopping habits and needs have also changed in this regard. Manufacturers can now sell their products directly through these platforms, end users can buy directly from print manufacturers, and the value chain becomes shorter and more flexible.
As manufacturers use online sales channels, end-user demands for faster production and delivery impact the printing process. Given the growing market for custom products sold through online platforms and manufacturers now looking for more custom designs in small batches, the basic need for the right dye-sublimation printers, inks, and paper has arisen.
Sublimation printing has a wider application field
As we mentioned earlier, sublimation printing is particularly gaining traction in apparel fabrics, visual communication products, home textiles, and technical textiles, thanks to the latest market data report from Smithers Pira. However, as the report points out, there are many subfields that use sublimation printing. Apparel fabrics include personalized fabrics, sportswear products, swimwear and bikinis, scarves and ties, socks, and bags. Home textiles are not limited to upholstery products;
Sublimation printing is also suitable for a wide range of areas such as quilt covers and bedding, wall coverings, and carpets. For visual communication products, sublimation printing supports a wide range of applications including indoor and outdoor soft signage and banners, flags, and retail and display products.
The above article describes the importance of sublimation printing technology,
sublimation printers
are equally important, if you plan to buy a sublimation printer, please
contact us
.
Fullcolor is a professional
inkjet printers and consumables manufacturer
, specializing in the production and sales of inkjet printer consumables. With nearly 10 years of experience in the inkjet printing industry, Fcolor brand products are deeply loved and recognized by overseas customers. Products include Dye-sublimation/digital printers, sublimation inks, DTF printer inks, ink cartridges, etc.