How does Sublimation Printing Work?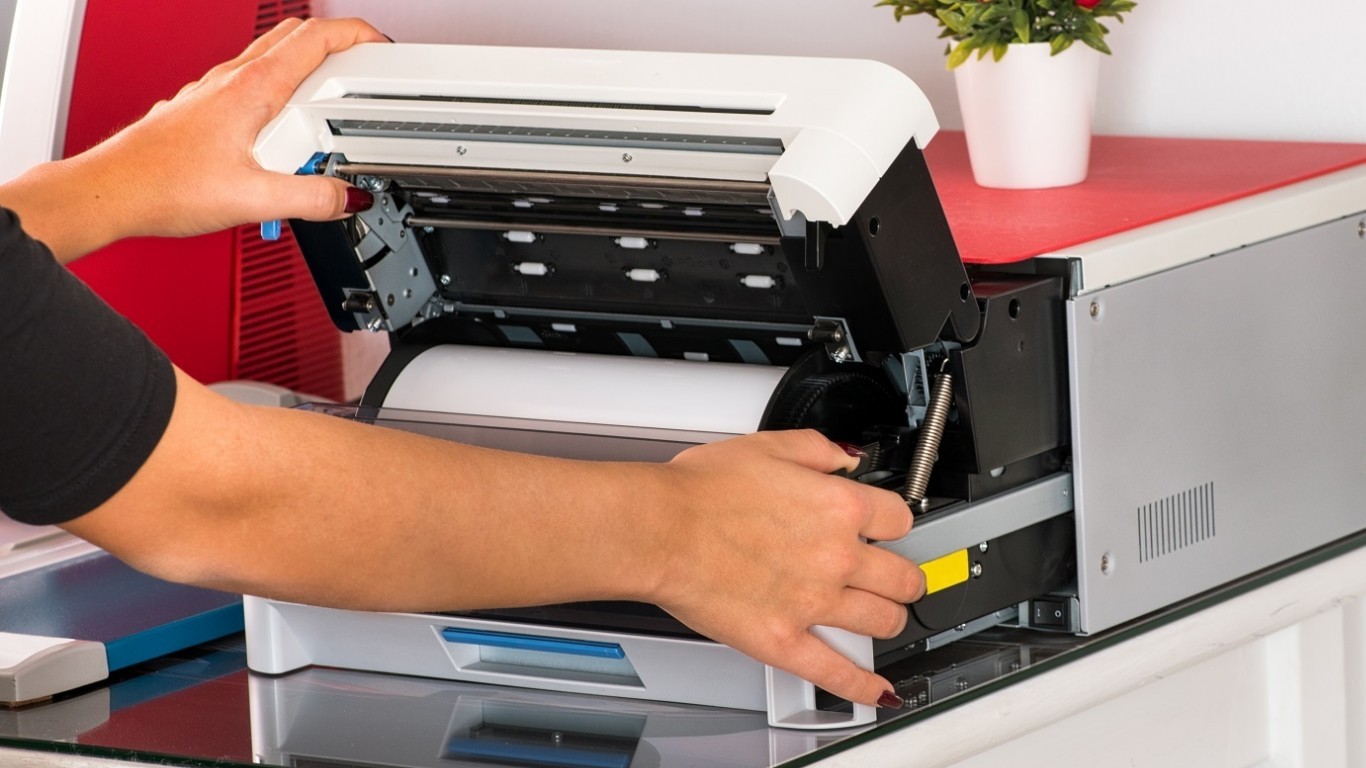 What is sublimation? Simply put, it is a printing method that uses ink and heat to transfer a design onto a material or fabric.
In the apparel industry, it changed the rules of printing because it allowed entire garments to be printed—designs that go seam-to-seam.
Sublimation printing process
Sublimation printing is the use of heat by a
sublimation printer
to combine ink and fabric together.
First, print the design on special paper. The ink used turns into a gas when heated, then binds to the fabric and prints permanently on the fabric. The effect is permanent and not easy to fade because the ink is embedded in the fabric or substrate, rather than simply spread over it like regular prints.
The process is almost like getting a tattoo, not on your skin, but on the product of your choice. The heat opens the pores of the fabric, and then, under applied pressure, the ink cools and returns to its solid form.
The result is a permanent, full-color image that won't crack, peel or wash off the substrate. This process allows the ink to change from a solid to a gas without becoming a liquid.
This fast and efficient method of digital printing is gaining popularity for low-volume orders and those designs that rely on details. Dye-sublimation printing is also known as "full print" because it allows you to choose a design that can go from seam to seam.
Advantages of dye sublimation printing
The most exciting benefit of sublimation printing is purely the freedom you have over your design, which other methods don't always offer.
On one side of the spectrum, you can print any pattern you can imagine with a dye-sublimation printer.
Likewise, you might want to stay classy with landscape photos. The possibilities are almost endless.
A plus point is the longevity of the design, which is designed to not crack, peel or fade. Even after going through countless washing machines, your clothes will never end up in the back of the closet!
The sublimation printer can print on T-shirts, advertising shirts, cultural shirts, dresses, sportswear, couples wear, fashion underwear, and other clothing. If you want to buy a sublimation printer, please
contact us
.
Fullcolor is a professional
custom Inkjet machines and consumables manufacturer
. With nearly 10 years of experience in the inkjet printing industry, Fcolor brand products are deeply loved and recognized by overseas customers. Products include: sublimation/digital printing equipment and consumables, sublimation inks, film inks, DTF printer inks, ink cartridges, inkjet printers, PVC/ID cards, card printers, label printers, etc.;