What is the Difference Between an Inkjet Printer and a Laser Printer?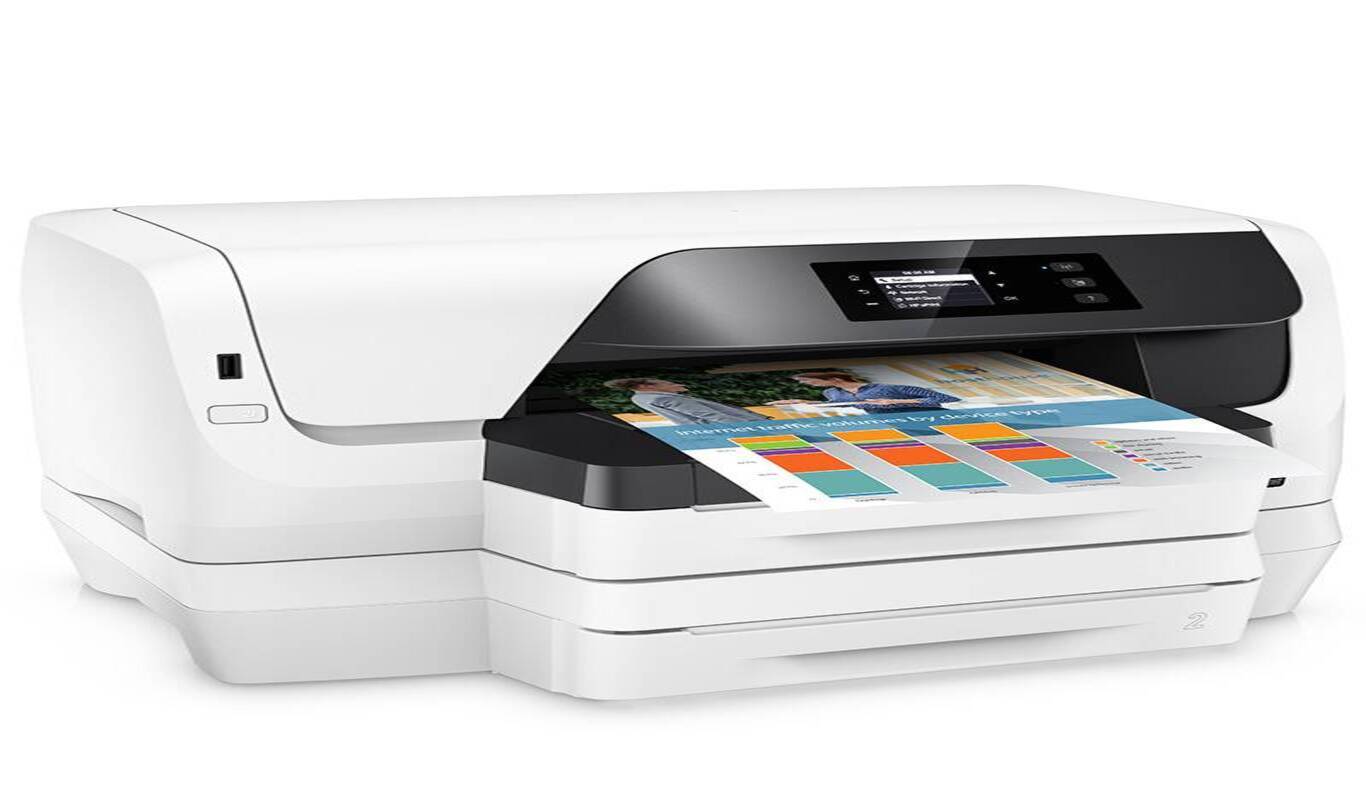 Before making a buying decision, there are some differences between laser and inkjet printers to consider.
Operates on dye- or pigment-based inks. They are a great option for those who want high-quality results and print a lot of graphics. Inkjet printers are often the first choice for home users, as well as home, school, and small offices for printing image-heavy documents.
Laser printer
Use a toner to generate text and images. They are usually larger than inkjet printers and print faster. Large businesses and busy offices with high print volumes often choose laser printers for their business-focused features, such as optional trays for extra capacity, high-volume replacement supply yields, and advanced security features.
How do laser and inkjet printers work?
One of the fundamental differences between inkjet and laser printers is how they operate. While they both produce crisp, clean text and images, they are implemented very differently.
Inkjet printers use small nozzles to spray droplets of ink directly onto the paper. This method works well with brightly colored images and is a good choice if you want to produce high-resolution photos, graphics, or images in your document.
Laser printers use toner instead of dye or pigment ink. Laser printers create electrostatically charged dots on the photosensitive drum that attract toner. The toner is transferred to the paper and fixed by a heating process. Laser printers provide crisp black and white and brilliant color printing.
What factors should be considered when choosing inkjet vs laser?
If you're deciding between an inkjet or laser printer, there are several important factors that can help you decide which is better for your needs, including:
Color or black and white: If you plan to print in color, both inkjet and laser printers can deliver the vivid colors and rich tones images you need. However, if you only need to print in black and white, a monochrome laser printer might be an ideal choice.
Price: If copy, scan, and fax capabilities are not required, laser printers offer more options. Inkjet printers are generally less expensive to purchase, while laser printers may initially cost more to purchase, but the total cost of ownership typically decreases over time.
Quality: While inkjet printers are considered powerful for high-resolution color printing, laser printers do produce solid color and black-and-white results. Both inkjet and laser printers can give you crisp, clear, easy-to-read text, as well as brilliant color images and graphics that are perfect for business documents. Inkjet printers also offer the capability of borderless (edge-to-edge) printing.
Print speed and volume: How often do you need these files? How many documents do you need? Laser printers can deliver fast results in large batches, making them an excellent choice for small businesses, large workgroups, and mid-sized offices. Small offices and home offices with lower print volumes find inkjet printers to easily meet their printing needs.
Page yield: Both toner and ink cartridges offer a range of page yield options so you can choose the one that best suits your printing needs. Both inkjet and laser printers offer high-yield cartridge options that allow you to print more pages before you need to replace the cartridges. This helps reduce the total cost of ownership regardless of printer type.
Business features: If you use the printer primarily for business, laser printers may offer additional business-focused features such as optional paper trays, higher replacement consumable yields, and enhanced security options.
The above details the differences between inkjet printers and laser printers. If you want to buy an inkjet printer, please
contact us
.
Fullcolor is a professional
custom inkjet printer and ink manufacturer
. We specialize in the production and sales of inkjet printer consumables. We have nearly 10 years of experience in the inkjet printing industry. Fullcolor brand products are deeply loved and recognized by overseas customers. Products include: dye based inks, pigment inks, sublimation inks, environmentally friendly solvent inks, film inks, DTF printer inks, ink cartridges, inkjet printers, PVC/ID cards, card printers, label printers; sublimation/digital printing equipment, and consumables; Customized solutions are also provided to customers.